Water Quality Evaluation Guide
Related TopicsImportant Topics
How to evaluate Home Water Quality?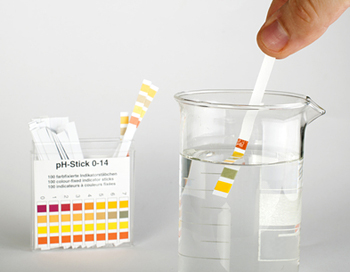 It's easy as 1-2-3.
1. Determine water quality in your area.
2. Observe your tap water for impurities
3. Test your water.
1. Determining Water Quality in you Area
In 1996 government mandated water suppliers to provide a Consumer Confidence document, which includes basic information about your drinking water. If you have municipally treated water (any water that does not come from your own well is municipally treated), your water company must provide you with a basic report of water contaminants.
Environmental Protection Agency (EPA) has a section of their website dedicated to drinking water quality. Have a look
EPA Local Water Report
to see common contaminants found in drinking water in your area.
2. Observe your Tap Water for Inpurities
Observe feel, taste, color, odor and appearance of your tap water to help diagnose what's in your water. Also, note if your water leaves a colored residue on fixtures, such as white, orange or green.
3. Test your Water Quality
1) Ask your local water provider to do a water test in your house. Some providers will do it for free.
2) Collect a water sample and send it to a certified lab. We partnered with an industry leader, NSF Laboratories to provide you with lowest cost lab water tests like
this
test for 83 contaminants, or
this
for 97. Or you can search an
EPA List of certified labs
for a lab in your area.
3) Use one of our
home water test kits
to test water at home yourself.
4) Submit information about your
water issues here
and we'll mail you a free water test.