Home
> Holiday Gift Ideas
Holiday Gift Ideas Eco-Friendly Water Filters
Holdiays are coming, and it's a good idea to get your gifts early. While you are compiling a list of gifts for your family and friends, think past electronics. This year, give your loved ones eco-friendly, green (we also like to call it "blue") gifts.

We don't have to remind you how important drinking water is, it is a precious resource our planet is blessed with. And water filters will soon become this essential product that everyone will be using daily. We've compiled a list of eco-friendly drinking water products that are also fun, and will get attention as an excellent holiday gift.

Gifts for Shower And Bath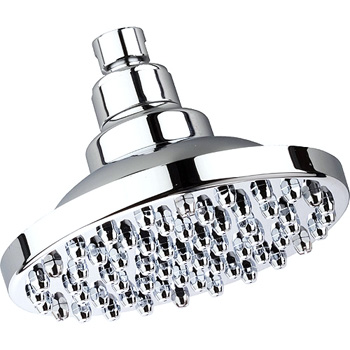 Rain Shower head with filter
Elegant european-style 6" showerhead with 60 nozzles creates luxurious shower experience. It's just like showering in the rainfall! A sunflower showerhead Light, and you can't even tell where it is hiding a powerful 10,000 gallons water filter!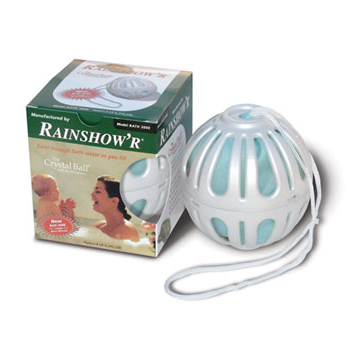 Chrlorine Removing Crystal Bath Ball
Great gift idea for the bath enthusiast: The Rainshow'r Bath Ball is perfect for those who enjoy a leisurely bath and essential to dechlorinate your bath before use. It works right in the tub, just hang on bath faucet or let it swim in the water, and it will remove 90% or more of chlorine for a healthier bath.



Ideas for the Kitchen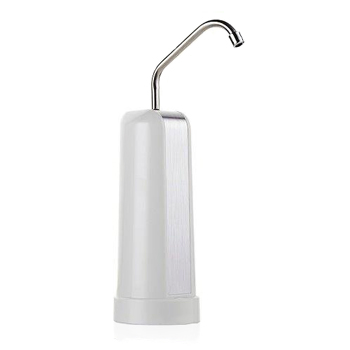 G6 No-maintenance Countertop Water Filter
30,000 gallons maintenance-free (no cartridges to change) countertop water filter. This countertop filter easily connects directly to a kitchen faucet, and will last 3-5 years for a family of 4. Patented 5-stage filtration system. Easy installation, just connect to existing faucet with a diverter provided in a box, and enjoy years of clean drinking water!



Eco-friendly Water Bottles
We offer a variety of eco-friendly filtered water bottles: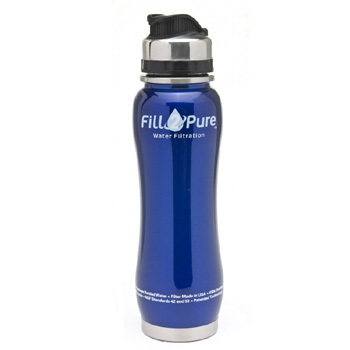 Stainless Water Bottle with Filter
Sports, highking and biking enthusiasts will appreciate this 27 oz. stainless water bottle with a flip top and advanced water filter. The patented filter removes up to 99.99% of pollutants for up to 100 gallons* of great tasting filtered water.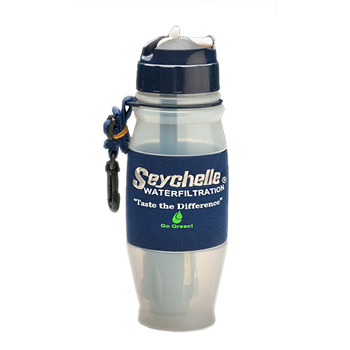 28 oz Traveling Water Bottle with Filter
Seychelle Water Bottle with a Flip Top and advanced water filter. The patented filter removes up to 99.99% of pollutants for up to 100 gallons* of great tasting filtered water. Package includes water bottle, a 100-gallon filter and attractive insulator sleeve that can be attached to a belt or back pack.







See More Water Articles: