Home
> Government and Education Sales
Government and Education Sales - FilterWater.com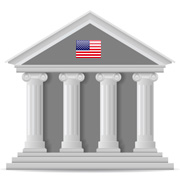 We are happy to accept Purchase Orders from the following organizations:
US Government Agencies
Colleges
Universities
Public Schools and School Districts
Other organizations, such as Large Corporations, Hospitals and Public Utilities may be approved on a case by case basis. Please fax us a credit letter or purchase order signed by an authorized representative on your company letterhead for approval.
Terms for the purchase order must be Net 30. Additionally, all purchase orders must be signed by an authorized representative. Please fax purchase orders to 1-215-354-0304.

No purchase orders are accepted outside U.S.
Project Bids
To receive a bid on your water filtration equipment, please mail bid packets to:
FilterWater.com
Attn: Bid Dept
P.O. Box 968
Southampton, PA 18966
Or email it to our Sales consultant: