Case Studies: Commercial and Industrial Water Systems
Nevada State Park: Arsenic Removal System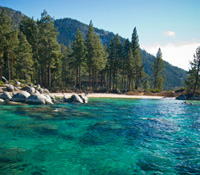 State park in Nevada needed to comply with recent 10 ppb arsenic regulations. They contacted us because of our all-in-one, easy to use arsenic removal system that requires virtually no maintenance and is also competitively priced. After analyzing their requirements, a
Commercial Arsenic Removal System
has been configured to bring drinking water in compliance with regulations.
Large Oil and Gas Exploration Company: Arsenic Removal
Large Oil and Gas exploration company needed a commercial arsenic removal system to comply with OSHA regulations. Commercial Arsenic Removal tank has been provided that made company compliant with the current laws.
Brewery in DC: Improved Beer Taste
A newly opening Brewery in DC needed water filtration system to remove chlorine and improve water taste. A
Commercial Granular Activated Carbon system
has been configured and supplied based on customer's city water input and requirements to improve taste and remove water odor.
Doctor's / Rehab Center Water Improvements
We have been contacted by a main Physician of this Senior Rehabilitation Center who wanted to provide fluoride-free water for their patrons. After analyzing size, water usage and other requirements, a dual-tank, 2 cubic foot each, system has been designed to handle fluoride removal. System came fully automatic and with minimal maintenance, only carbon cartridge filters would have to be replaced periodically.
Upscale Hotel and Horse Back Riding Resort: Fluoride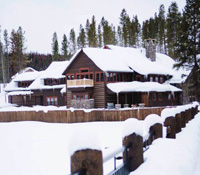 An Upscale Hotel and Mountain / Horseback Riding Resort needed to remove naturally occurring fluoride from its 3 wells. A water testing and a pilot project has been suggested, and later on an
industrial fluoride removal system
has been designed to handle fluctuating levels of fluoride. System has been shipped to customer and tested on the ground at various conditions and fluoride levels. Our technicians recommended adjustments for performance which have increased throughput.
Hospital: The Water Backup Facility
A large Hospital using city water had a board requirement to build a backup water delivery system. Engineering company they contracted designed specifications based on facility size and water usage. They contacted us with specifications, based on which two
10,000 gallons per day Commercial Reverse Osmosis systems
have been configured and delivered.
Kansas National Historic Site: Iron in Water
National historic site in Kansas had an iron problem in its water source. After consulting with our technicians, a
Commercial Iron Removal System
has been provided for clean, stain-free water throughout facility.