Countertop Water Filter with single 6-stage Replaceable Cartridge. Perfect solution for household of any size, easy installation. Filter effectively removes hundreds of contaminants from water. The solid state water filter uses latest technologies that blend the absorbtion capabilities of coconut shell activated carbon with REDOX.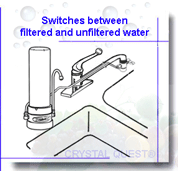 Countertop Water Filter with 6 stages of water filtration. Filter easily connects to any standard kitchen faucet. A diverted valve near the aerator switches between filtered and unfiltered water, with unfiltered water available at the sink and filtered through a separate faucet on the unit.
Crystal Quest Countertop Filte with Single Cartridge features:
Flow rate:
0.5 to 0.75 gallon per minute, best performance at 0.5 gpm
W9-PLUS (replacement cartridge is CQ-RC-PL-10): 10,000 gallons, (replace every 1-2 years)
W9-ULTRA (replacement cartridge is CQ-RC-UL-10):20,000 gallons (replace every 2-3 years)
W9-ULTIMATE (replacement cartridge is CQ-RC-UM-10): 30,000 gallons (replace every 2-4 years)
Mfg num: CQE-CT-00103 (PLUS), CQE-CT-00104 (ULTRA), CQE-CT-00105 (ULTIMATE).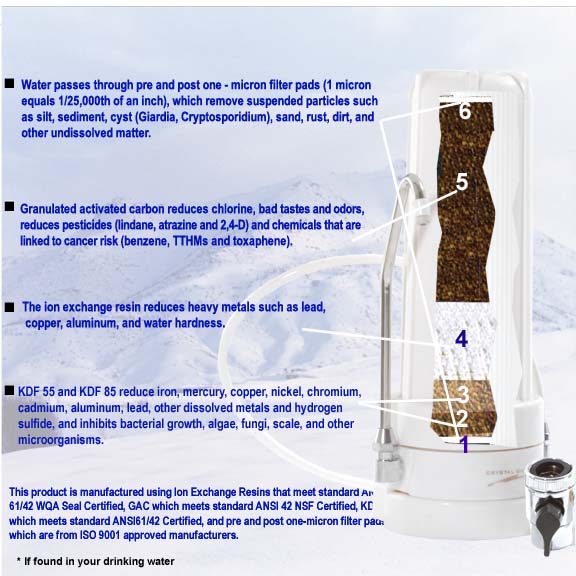 Counter top filter installation instructions